Though it is hard to believe Christmas are closer that we think. And if we want to buy few lovely presents for our friends and family we should save some money. But how can we live those two months without buying anything nice for us? Well, hardly. So here is the thing. You dont have to spend thousands of dollars on clothes if you choose the right shop. There is a sexy outfit for your dinner date. And guess what? Every single piece of it doesnt cost more tham 52 dollars.
////
Ačkoli je těžké tomu uvěřit, Vánoce se blíží rychleji než si můžeme myslet. A pokud chceme koupit pár pěkných dárků pro své přátele a rodinu, musíme začít šetřit. Ale jak dokážeme přežít následující dva měsíce bez pořízení něčeho pěkného na sebe? No, těžko. Takže tady je řešení. Nemusíme utratit tisíce dolarů za oblečení, pokud nakupujeme ve správném obchodě. Tady je jeden sexy outfit, který si můžete vzít na schůzku v restauraci. A hádejte co? Každý kousek nestojí více než 999 Kč.
Dress – Mango: 52 $
Coat – H&M: 50 $
Shoes – shoeocean.com: 27 $
Clutch – Pink Cadillac: 18 $
Earrings – Mango: 26 $
Ring – Forever 21: 6 $
Lipstick – Topshop: 16 $
Nail polish – Forever 21: 3 $
////
Šaty – Mango: 999 Kč
Kabát – H&M: 979 Kč
Boty – shoeocean.com: 529 Kč
Psaníčko – Pink Cadillac: 349 Kč
Náušnice – Mango: 499 Kč
Prsten – Forever 21: 119 Kč
Rtěnka – Topshop: 319 Kč
Lak na nehty – Forever 21: 59 Kč
Which shop is your favorite and how much do you spend on clothes per month? /// Který obchod je váš nejoblíbenější a kolik utratíte za měsíc za oblečení?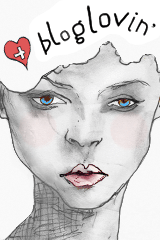 Follow me 🙂 Thanks!